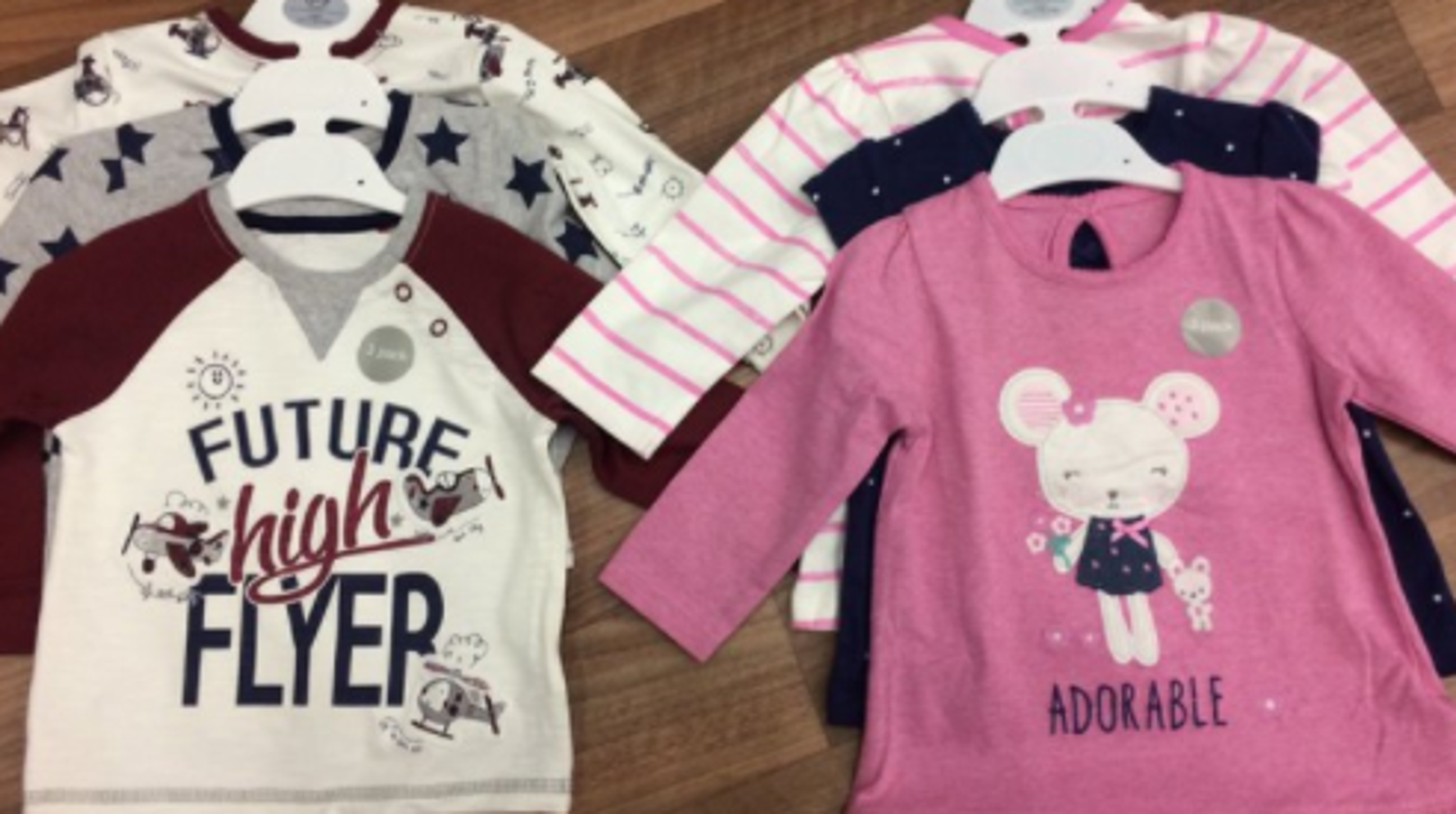 A father called out Asda for selling children's tops that reinforce stereotypical gender roles, which means girls aren't pressured to be successful, but boys learn to see themselves as "future great pilots."
Richard Osmond, 30, from Hertfordshire, tweeted a photo of two sets of tops, which compared a boy's high fly top to a girl's set with the slogan "adorable" on the front.
"At Asda, the baby clothes aisle has a boyish side and a girlish side," Osmond tweeted on Jan. 14. "Here's a sample of each, because boys do great things for themselves and girls are hot mice. "
Speaking to HuffPost UK, Osmond, who has an eight week old daughter, said: "The tops I showed off weren't just perpetuating a stereotype… – consciously.
"The boy's shirt didn't just reinforce the stereotype of the energetic adventurous boy – it literally made claims about this boy's future life and career."
Osmond said he had received numerous comments criticizing him for calling out the clothes, with people arguing that not all clothes need to be gender neutral.
"People say I want to dress all the kids in gray overalls, or ban people from calling their daughters adorable, or deny people the right to dress boys and girls differently, but I don't." , he explained.
"All I would like is that certain types of values ​​weren't limited to one genre or the other.
"If you want your girl to be all pink all the time, fine, but the problem is, all of that pink girlish clothes reinforce a culture where girls aren't pushed to achieve anything other than beauty, worship. and passive love. "
Osmond said he doesn't think the problem is that if a child wears a top that says "adorable" rather than "future big ruffles," their life course will change.
Rather, he thinks the highs are indicators of a culture in general, "an expression of issues that are much broader than Asda," he added. "But I would like to inspire these people to see that they can break the negative stereotype without taking the cute adoration away from their daughters."
In response to the complaint, a spokesperson for Asda told HuffPost UK: "We have a wide range of children's clothing. Our intention is to make clothes that people love, never to offend ".
Leave a reply